The garden centre
Access to the garden centre is free and independent of entry to the gardens.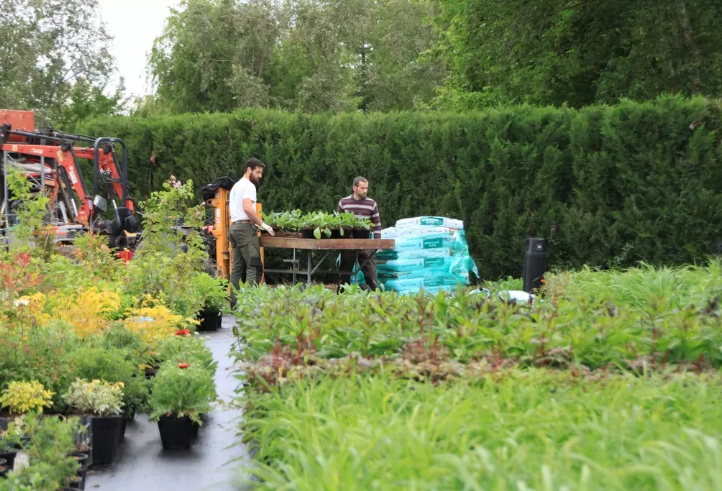 Our specialities
Our garden centre stocks a unique selection of shrubs, perennial plants and grasses as well as climbing plants, aquatic plants and rose bushes.
Browsing our aisles or exploring the web pages in our dedicated area, you'll be sure to find something for you!
Read more
Show less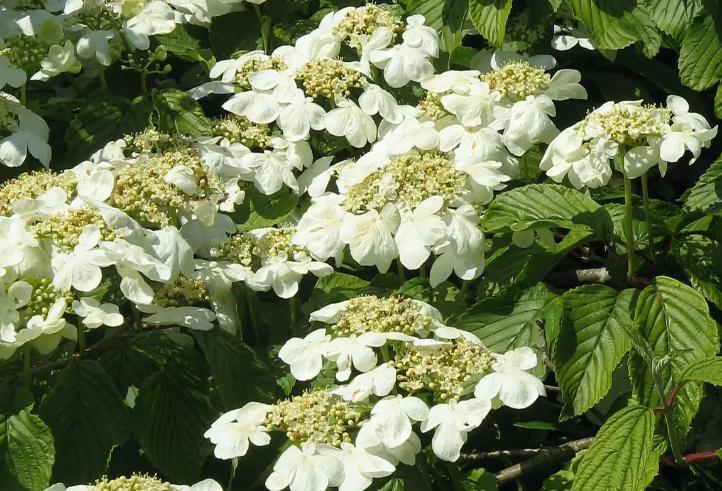 A wide range of exceptional plants
Saw something you loved in our park? Stop off at the garden centre to find what caught your eye!
We also have an extensive range of agapanthus and perennial geraniums.
When it comes to hibiscus, we've got collections that you won't find anywhere else!
As for our ornamental shrubs, they've been pruned with love; once placed in your garden, they will be magnificent from April until the first frosts.
You can also find some more unusual plants in our garden centre, whose names might not be familiar to you: do you know Calycanthus, Alchornea davidii or Abutilon megapotanicum?
Discover something wonderfully unexpected!
Read more
Show less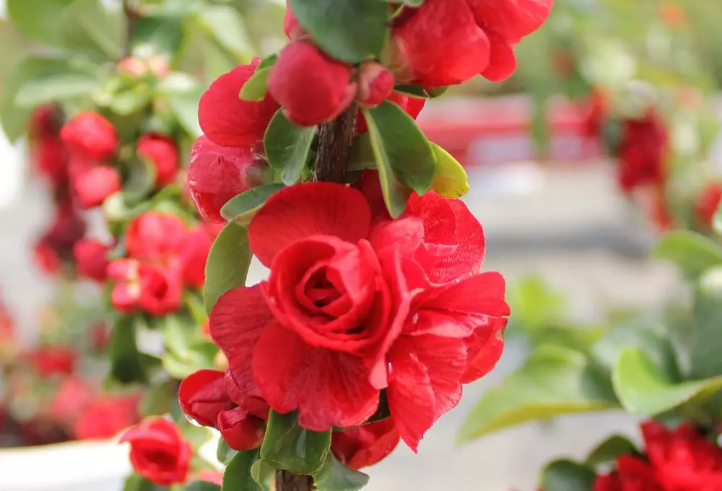 Predominantly local plants
Our nursery
80% of the plants sold in our garden centre are grown in the Martels nursery, on the site of the gardens.
Our local growers
We mainly work in partnership with selected growers in neighbouring regions: Hérault, Gers, Gironde and Hautes-Pyrénées.
Others are located a little further north, in Loire-Atlantique, near Nantes.
Our other partners
To a lesser extent, we work with some Belgian and Dutch professionals. It's not just a question of importing plants: we work in direct collaboration with these growers, whose premises we have visited.
Read more
Show less
High-quality products and service
A team of professionals here to help
Our team, highly qualified and trained in sustainable agriculture, will be delighted to guide you in your search and to provide any advice you need on how to look after your plants properly.
If you choose to have your products delivered, an experienced gardener will deliver them in person and give you a detailed explanation of the suitable planting, watering or pruning method (they'll give you a little instruction sheet as well so that you don't forget what to do !).
Plants home-grown with love
Everything produced on-site is grown with the utmost respect for the plant and its natural habitat.
From the seed to your garden, every stage is important to us! We even continue to give you advice after you've adopted one of our 'babies' and they're set up in your garden...
Rigorously selected plants from external providers
All of our trusted growers have been selected for their professionalism, their commitment and the quality of their products.
So you'll find the following in our shop :
- "Jardins des Martels" plants, grown on-site ;
- "Sélection Jardins des Martels" plants, chosen amongst our partners' plants by our team.
Read more
Show less
Three ways to receive your plants
Click and collect
You can come and collect your purchases on-site in Giroussens (garden centre at the Jardins des Martels).
Delivery to a pick-up point
You can collect your plants in Albi thanks to a pick-up point in the Carrefour express supermarket.
Read more
Show less
Home delivery
Our gardeners deliver in a 20km radius around the gardens, but also to central and northern Toulouse.
Our bonus: Even in low season, when the gardens are closed to the public, we continue to provide our click and collect, delivery to a pick-up point and home delivery services.
Read more
Show less