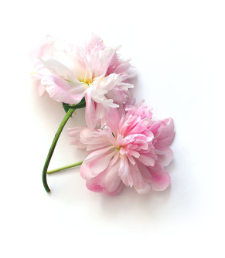 The gardens in spring
The grasses are hidden, still sprouting. Lose yourself in a dreamy stroll through the gardens while admiring all of the views in the distance; at the bends in the paths, you'll be able to glimpse the curves of the valleys and ponds...
You'll be enthralled by the beautiful, purple-tinted leaves of the downy Japanese maple treesfluttering in the spring breeze. Watching them resonate with the rhythm of nature as it stirs into life is magical !
Read more
Show less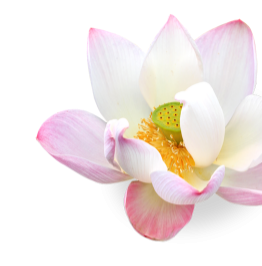 The gardens in summer
There's been an explosion of plant life! Come and see the palette of colours that has been carefully prepared for you. The garden in the summer is lush, calm and idyllic.
Blooming lotuses are a sight to behold! The agapanthus, or 'Flowers of Love' show off their abundance of blue umbellifer flowers.
As for the hibiscus plants, whether rose mallow or rose of Sharon, don't be fooled by their sometimes crumpled petals; you'll be amazed by their prolific flowering!
Read more
Show less

The gardens in autumn
When autumn comes to the gardens, the low-hanging sun creates a halo around the glowing foliage. The more the temperature drops, the warmer and more mesmerising the coloursbecome.
The golden light gilds the plants like a majestic queen bestowing her blessings upon her subjects...
You can drink in the smell of the moss and admire the branches covered in bright colours or softer shades.
Read more
Show less
The animals of the mini farm
This is heaven for kids and big kids at heart! Come and play hide-and-seek with these animals living in a natural environment, roaming freely or semi-freely.
Depending on the day and the time of day, you might be able to see fish, frogs, toads, turtles, chickens, ducks, geese, goats, Ouessant sheep, deer, ponies, cows or llamas.
Get ready for some wonderful times spotting different animals !
Read more
Show less
See the gardens on video
As seen on TV!
Our gardens have appeared in some wonderful features on French television: in the programmes Côté Jardin on the channel France 3 and Silence, ça pousse on France 5, as well as on the 1 o'clock news on TF1.
They show 2 highlights of the park: the greenhouse for aquatic plants and the Indonesian garden (to see how it has evolved, start with the 2009 video).
Reportage "Silence, ça pousse" - juillet 2015
France 3 - Coté Jardin (2013)
TF1 - Journal de 20H (2017)