Discover the surroundings area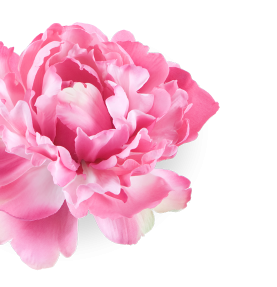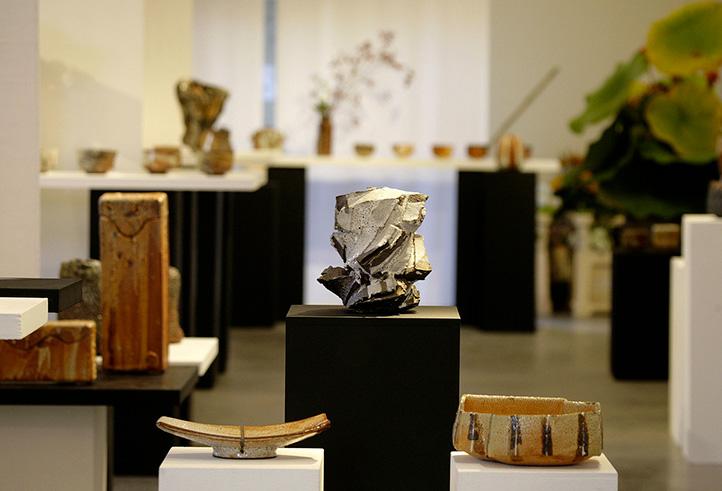 Giroussens: a village of potters
Wander the streets of this beautiful little village in the Tarn region and enjoy its breath-taking view over the Agout valley!
Giroussens is known for its long history of earthenware production, and is home to a number of pottery studios as well as a ceramics centre dedicated to contemporary art. The goal of this centre is to promote all kinds of pottery, the work of very small studios, openness to art and to freedom of creation and the maintenance of traditional crafts.
Read more
Show less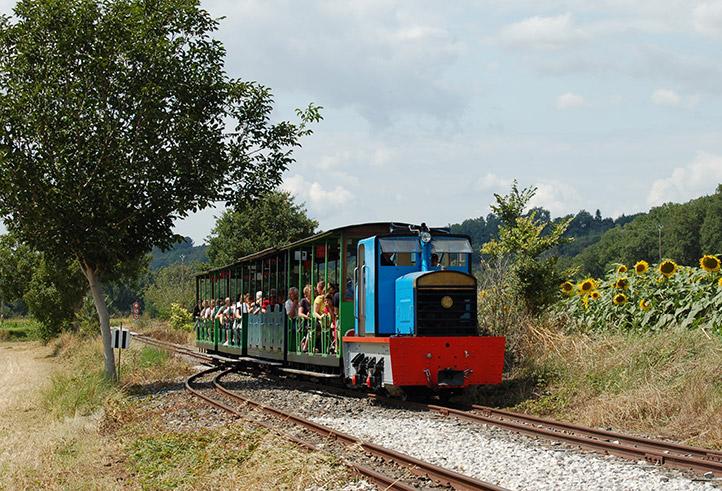 The Tarn tourist train : a trip back in time
Travel back in time on board an authentic 19th century train. You'll be able to take in the beautiful countryside, with guides that are passionate about old trains using the technology of the past.
A picturesque 40-minute round trip from the Jardins des Martels. A perfect tour for the whole family!
Read more
Show less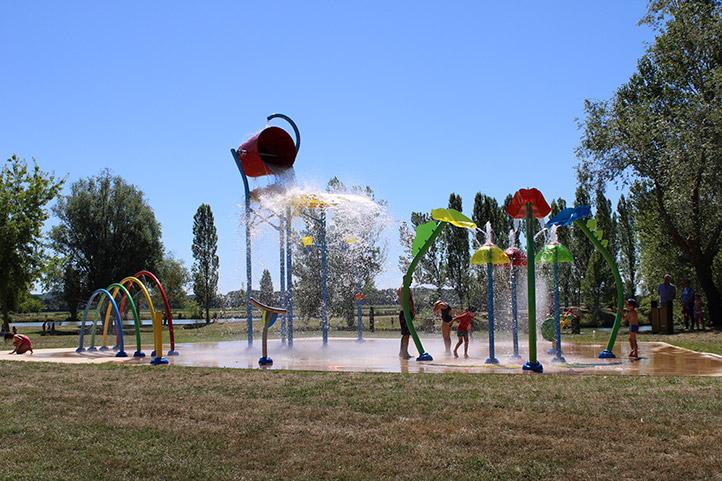 Ludolac adventure park : have fun and cool off with family
A huge designed natural space, perfect for a day relaxing with your children and enjoying various activities:
200m2 water play area
pedalo and canoe hire
mini golf
play area for younger children
boules pitch
tennis and volleyball court
table tennis
fishing area
picnic area with barbecue
bistro serving 100% local food
Read more
Show less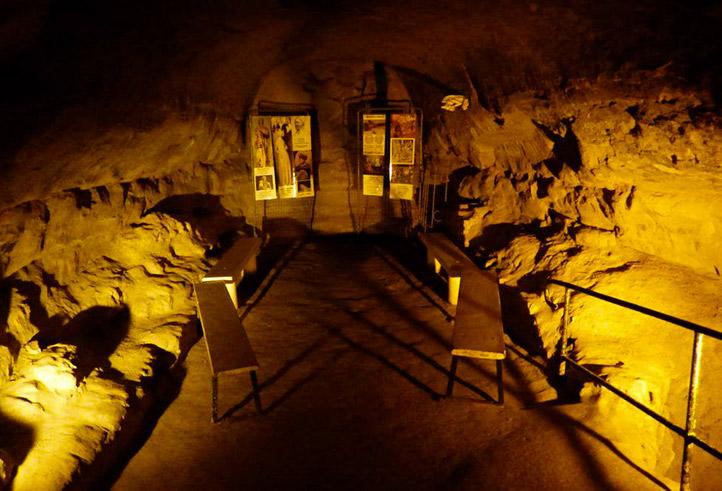 Castela medieval underground refuge : a unique experience
"Formed of a series of galleries and rooms dug with iron pickaxes, 142 metres long, the Castela underground refuge is located in the old castle mound. The symmetry of the walls and vaults, giving the place such a unique feel, as well as the ingenious ways the place was adapted for everyday life and defence, always leave visitors in awe.
This unique place remains full of mysteries and epic tales! It's told that a noblewoman even forged treasure there in the 15th century - the famous forger of Saint-Sulpice! 
A visit to the underground refuge will be fascinating for kids and grown-ups alike - an out-of-this-world experience."
It's the perfect place to stop off on a scorching hot or rainy day.
However, please note that you must book in advance!
Read more
Show less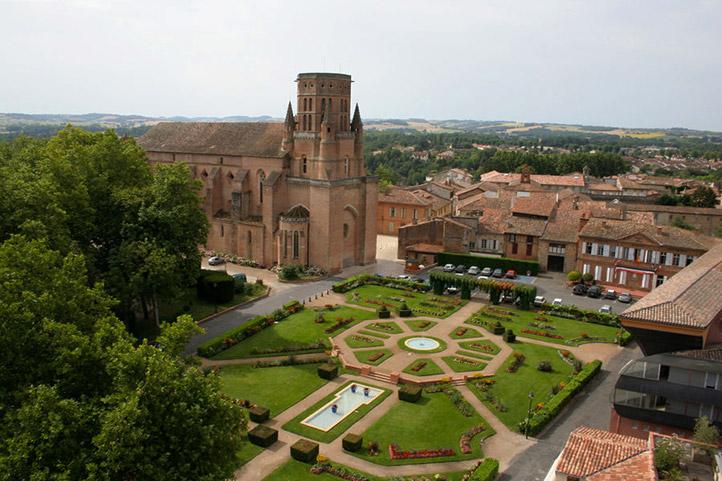 Lavaur : a town with an exceptional heritage
The capital of the Pays de Cocagne, and its historical centre in particular, is bursting with architectural treasures.
If you had to just choose one of the town's sights, it would be the cathedral you should set your sights on! Its style is reminiscent of its counterparts in Toulouse and Albi, as it is built in the same tradition.
But Saint-Alain cathedral also houses some hidden gems:
a Jacquemart, a moving wooden statue that strikes the hours on a bell (in one of the towers);
a large Cavaillé-Coll organ in a polychrome wood organ case, the only Renaissance-era masterpiece in the Midi;
extensive wall and ceiling decorations, painted in the 19th century and restored in full.
Read more
Show less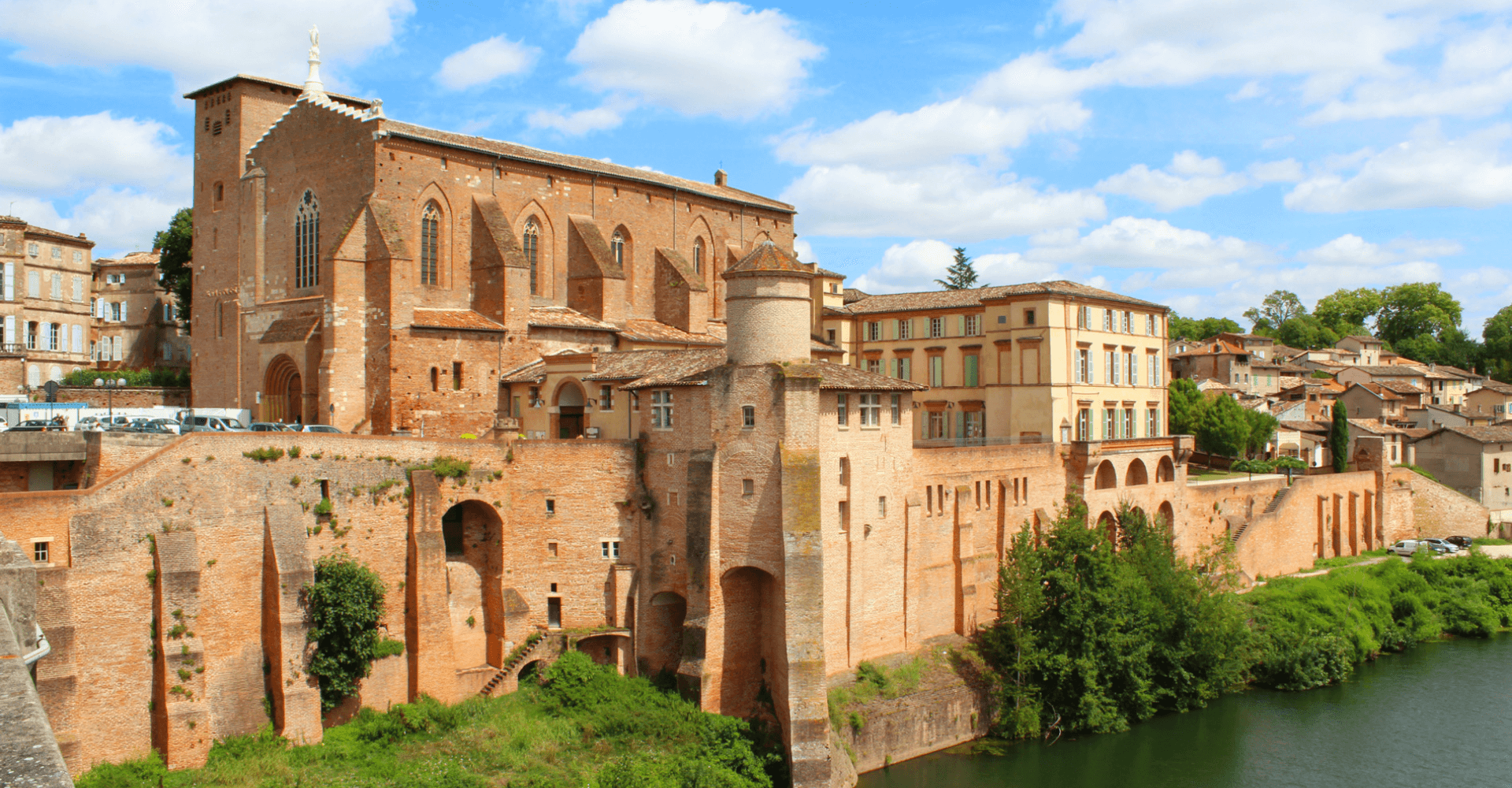 Fortified towns and Gaillac vineyards : from history to local produce
From Gaillac to Lisle-sur-Tarn, set off to discover old fortified towns and wines of the Tarn region!
Get ready to plunge into a deep exploration of the local area, from the historical streets to the vineyards.