Experiences at the garden
Come and enjoy new sensory experiences at the Jardin des Martels !
The great writers experience
Get comfortable on a bench, adjust your headphones and scan the codes that have been carefully placed here and there for your use.
In the peace and quiet of this lush green setting, you're going to hear some of the most beautiful texts by famous writers on flowers and gardens.
Close your eyes and let the words transport you to another time, another place...
Read more
Show less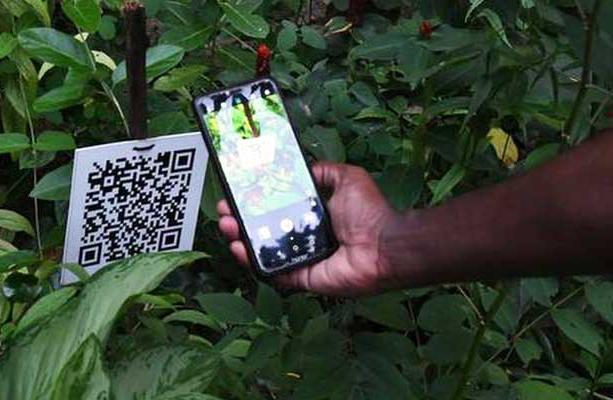 The botanical expérience 
To preserve the magic of the gardens and leave their beauty intact, labelling every plant was out of the question !
In the different flowerbeds there for you to enjoy, we opted for a more discreet method  QR codes carefully distributed among the plants.
At any time during your visit, you can put on your headphones and scan the codes, and little fact sheets will appear on your phone screen.
Dive into it and have fun discovering the origins and features of the plants grown in the different parts of the park !
Read more
Show less