A meeting venue in a perfect location
The Jardins des Martels is located 30 minutes from Toulouse and Albi, near A68 motorway exit.
Open-air meetings
Our gardens are full of little paths that you can explore over the course of your day, and your meetings will take place under a large pergola; you'll be out in the open air but sheltered from any showers.
Read more
Show less
Work in an unusual and rural location
The whole team is here to welcome you to a small corner of paradise: a remarkable flower park covering almost 9 acres, home to over 2,500 varieties of plants and classed among the most beautiful in France.
The beauty and calm of our Asian-inspired English landscape gardens are conducive to reflection and creativity. A space where your colleagues will be able to demonstrate the best of themselves!
A personalised programme
Your satisfaction is our priority!
From a simple meeting to a team-building event, we can provide you with a number of completely personalised packages.
Our wealth of varied partnerships enables us to offer themes and activities that fit with your needs and your budget.
Read more
Show less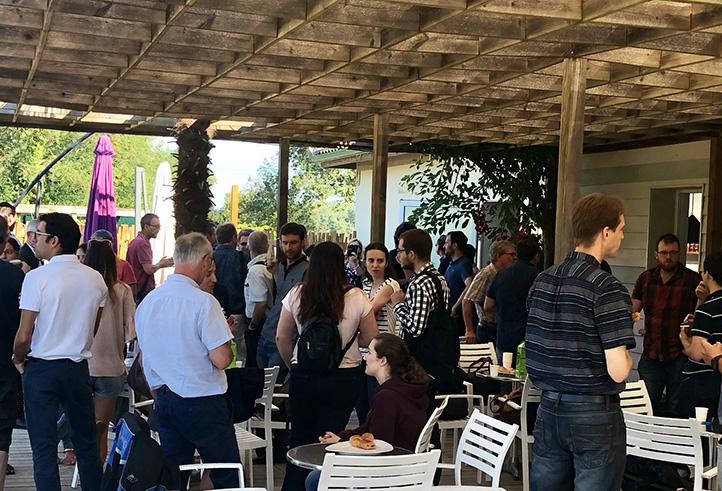 A typical day
We'll put together your programme in close collaboration with the member of staff organising the event. To give you an idea of the possibilities, here's an example of a working day at the Jardins des Martels.
9 : 00
Welcome breakfast
We start off the day on our large wooden terrace with a quality welcome breakfast, made with organic ingredients that have received the local region's 'Saveurs du Tarn' label.
Then we set off straight away for the place where the working sessions will be held. This gives you a chance to start to see the gardens.
Read more
Show less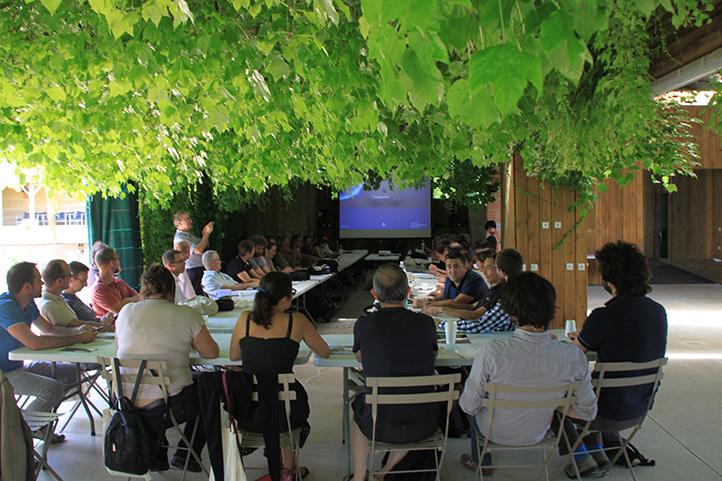 10 : 00
First working session
You can start your working day under the vines of our pergola.
We will have gone over all the technical details together and you'll have access to all the equipment you need - Wi-Fi, large screen, sound system, etc.
A member of our team will stay with you for the whole day so that they are able to help straight away with any request you might have.
Read more
Show less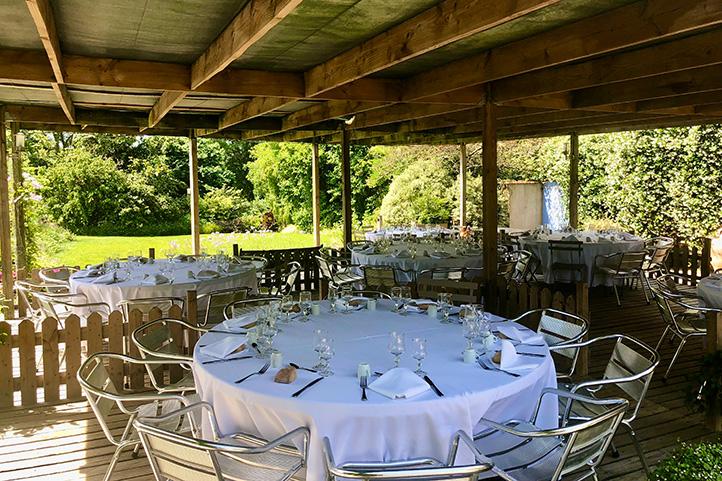 12 : 00
Lunch
We accompany you to the park's covered refreshment area, where Gaillac wine and petits fours await for a well-deserved aperitif!
The meal, which you will have approved the menu for in advance, is served at elegant round tables.
Read more
Show less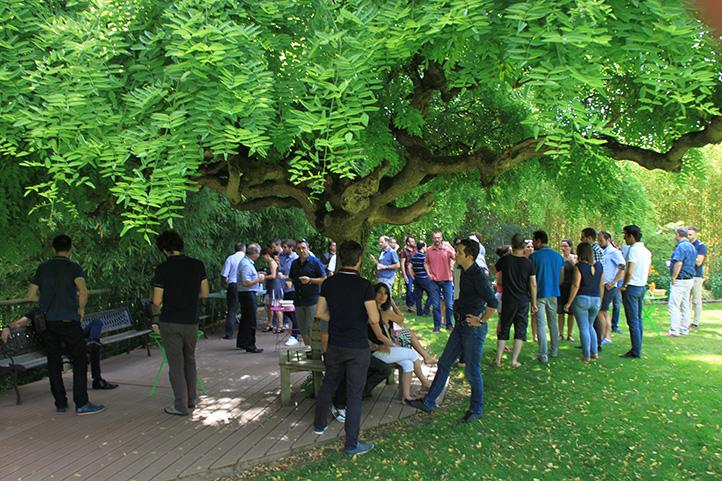 13 : 30
Second working session
You're then ready to get back to work.
At around 3pm, we surprise your colleagues with a tasty mid-afternoon break: we've rustled up a selection of sweets that will be a treat for their taste buds and take them back to their childhood!
Read more
Show less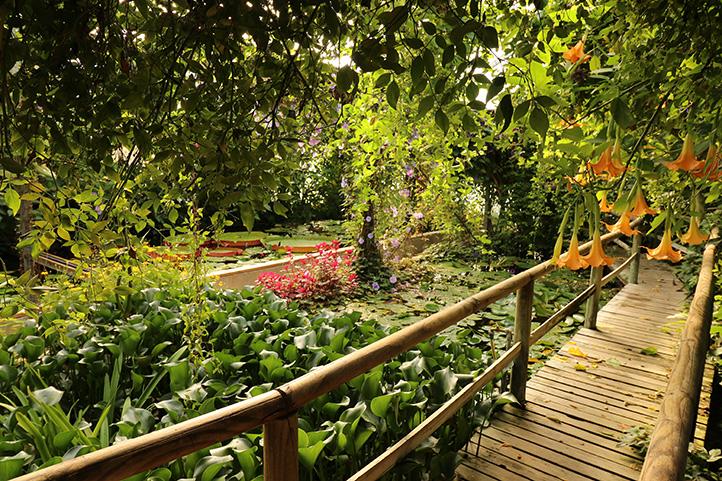 17 : 00
Guided tour of the gardens
We show you round the flower park.
On this tour, we tell you the story of this family-run site and give you some gardening tips.
Read more
Show less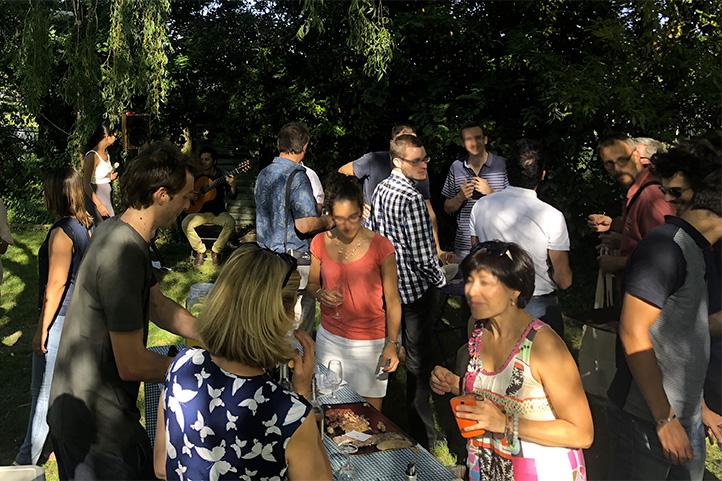 18 : 00
Wine experience and concert
We finish the tour at the south end of the gardens - the Indonesian section, conducive to relaxation and contemplation.
Cédric Carcenac, chairman of the Vins de Gaillac winegrowers' association, joins us; you're in for a wonderful wine experience. This wine enthusiast, who has winegrowing in his blood (the Carcenacs have been making wine for 7 generations), has many things to teach you and hundreds of anecdotes to share with you!
To round off the atmosphere, a small jazz band treat us to a smooth and relaxing set.
At the end of this pleasantly productive day, we make our way back through the gardens together and we accompany you back to the car park.
Read more
Show less
Available options
Wine experience

Concert

Treasure hunt

Escape game

Murder mystery
And more !
Informations and booking
Contact us ! Together, we'll put together a programme to suit you.
Read more
Show less
Getting here
Jardins des Martels
Lieu-dit les Martels
81500 GIROUSSENS
Coordonnées GPS
43°44′58″N 1°47′11″E / 43.749553, 1.786342