Lotus festival
July 3rd & 4th
A whole weekend, with lotuses in full bloom, to come and enjoy various activities in the gardens !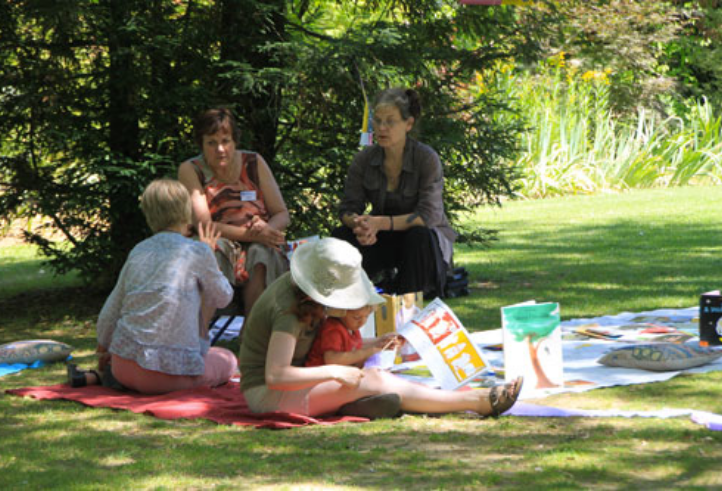 Stories
For kids
Storytellers from the 'Lire et faire lire 31' association set up in the gardens with their books, where children can go to them to enjoy a story together.
'Lire et faire lire' is a programme aiming to promote the pleasure of reading and intergenerational solidarity.
Stories for all ages
Let all your senses blur together!
On a summer's afternoon, feet in the grass, eyes closed, the wind in your hair... Doing nothing, letting yourself be swept along...
Anne and Marie-Jo (Les Pince-Oreilles) will transport you to another world. Their selection of tales is suitable for anyone who wants to escape into a story for a while.
Read more
Show less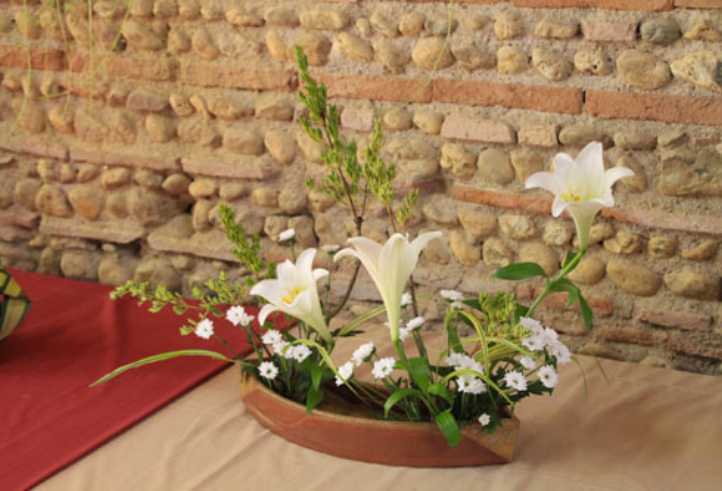 Workshop
Ikebana
Ikebana is the Japanese art of flower arrangement. Influenced by Buddhism, this practice which, like many martial arts, came from China, went on to evolve in Japan over the course of the centuries to become a specific art form inherent to Japanese culture.
Damien Dufour, teacher at the Ayame school in Toulouse, will be giving demonstrations and running workshops on both days of the festival.
Read more
Show less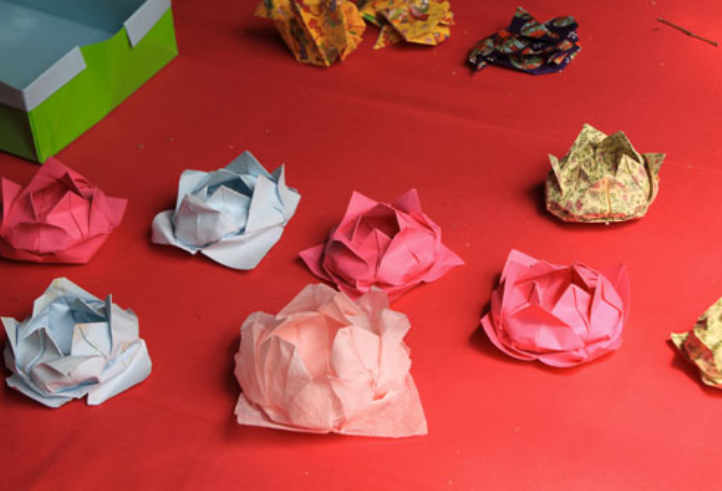 Origami
Origami is the Japanese name for the art of paper folding.
It is thought to have originated in the 2nd century BCE, in the China of the Western Han Dynasty, before being brought to Japan by Buddhist monks.
Damien Dufour gives you the chance to try your hand at folding so that you can discover the world of paper and craft a range of small objects.
Open to all: young and old, beginners or experts.
Read more
Show less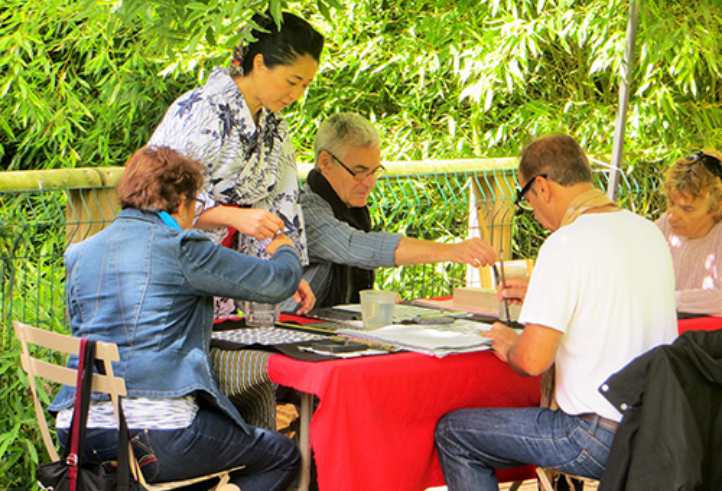 Japanese calligraphy
Ayuko was born in Tokyo. Her calligrapher's name is 'kei-An': 'the path of the apricot tree'.
Passionate about calligraphy from a very early age, she studied this ancient art with her mother, who was her teacher. When she came to France, she studied at the École des Beaux-Arts art school in Tours and she has since been teaching calligraphy classes and courses in the Aude, Midi-Pyrénées and Ariège regions. She takes part in a number of artists' exhibitions in Toulouse and Carcassonne.
Ayuko explains where this writing comes from and helps you to move towards this artistic way of thinking with your brush strokes and movements.
The workshop will have both theoretical and practical elements. You'll discover the importance of calligraphy in Japanese culture, the beauty of the kanas of the alphabet and the characters brought to life under your brush.
L'Encre d'Ayuko 06 58 27 70 14
ayuko-miyakawa@live.fr
Read more
Show less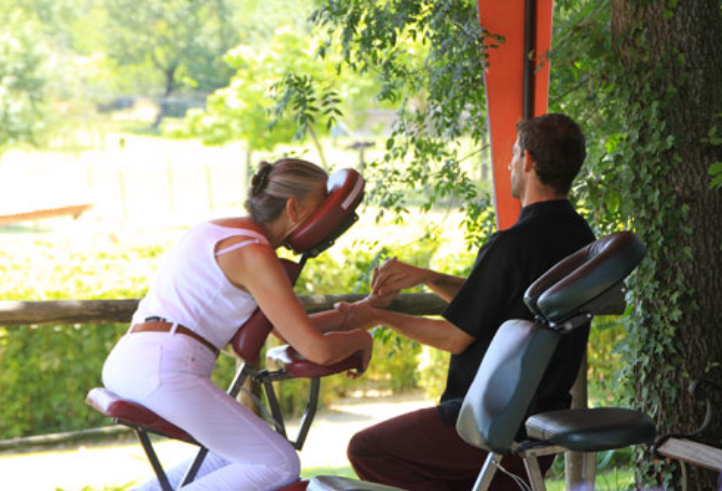 Massages
Treat yourself to a pampering session with Lydia and Pascal!
Lydia can give you a special energy-cleansing treatment with a relaxing and invigorating massage on an ergonomic chair, acting on the meridians and acupuncture points to restore free circulation of energy round your whole body. 
Pascal offers Chinese, Thai or Sip Sen massages, very effective for relaxation, reinvigoration, rebalancing of energy and the body schema, musculoskeletal pain, etc.
You can choose one or other of these techniques, or you can go with a combination adapted to your needs, your desires and your mood.
These massages will relieve your everyday aches and pains and give you a fortifying sense of calm and a new reserve of energy for the rest of your wonderful day.
Price: €15 for 20 minutes.
Read more
Show less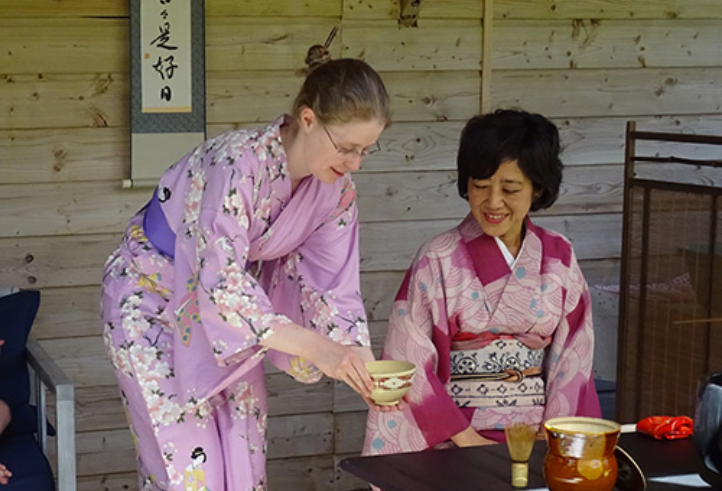 Tea ceremony
The tea ceremony (Cha no Yu) is a traditional Japanese ritual influenced by Zen Buddhism, where powdered green tea (matcha) is prepared in a ceremonial way.
With the tea ceremony, Wakaba (a Franco-Japanese cultural association) takes you on a journey into the heart of Japan. You'll love its harmony, respect for traditions, purity and calm. The tea ceremony can be a meditation exercise for you.
Matcha tea is jade green and frothy, vitamin-packed and nutritious, originally used as a tonic to help monks in their meditation! It's a powerful antioxidant with a strong ability to slow down the molecular corrosion and tissue wear that lead to aging and to conditions classed as degenerative and chronic.
Mrs Takahashi is from a family of Cha no Yu teachers and, in turn, will share the discipline with you, teaching you what goes into this traditional Japanese practice. You can then taste a Japanese cake with your matcha tea and enjoy a moment of complete serenity.
Read more
Show less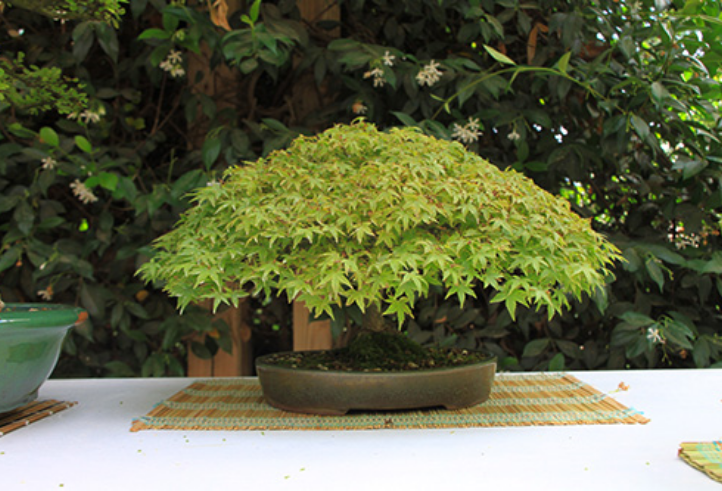 Exhibitions
Gérard Blanc's bonsai
Gérard Blanc, an Albi native who loves Oriental culture, started his collection of bonsai trees in the late 80s. "Bonsai is nature sculpted by man," he explains.
He is a nature lover who has always been interested in Oriental culture. "As soon as I had the time, I got into bonsai. There's a symbolism to it. It's about recreating something vast in a small area. It has a philosophy, with a harmony between three elements: the tree itself, the pot and the environment."
A loyal exhibitor at the Jardins des Martels, he takes part in the Lotus Festival every year!
Read more
Show less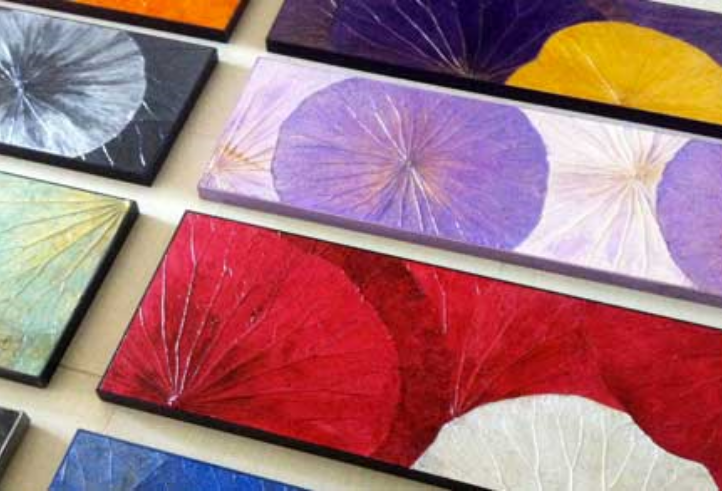 Chantal Charron's coloured lotus leaves
Chantal Charron works with lotus leaves, which have become the raw materials for her artwork.
The leaves are placed in such a way as to create balance and harmony. They are then coated with pigments.
Each piece is unique and can be made to suit your interior space (different colour combinations will be available).
Her next challenge is to create back-lit panels with her lotus leaves!
Read more
Show less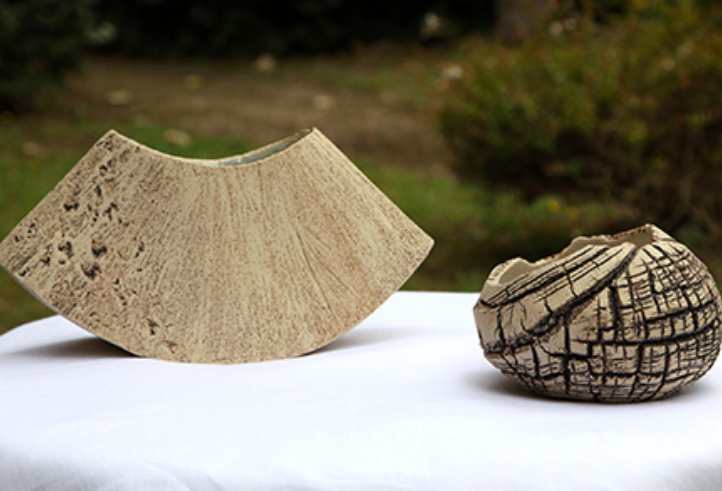 Chantal Thomas's pottery
The world of Chantal Thomas is populated with white or black stoneware, coloured with oxides or slip, enamelled with white or red...
Her creations, designed to hold flower arrangements or to be purely decorative, are hand-built or slab-built, needing no common theme beyond the delicacy of nature and the earth.
The Japanese influence of master ceramic artist Rizü Takahashi, who was her first instructor, naturally shines through in her work.
Read more
Show less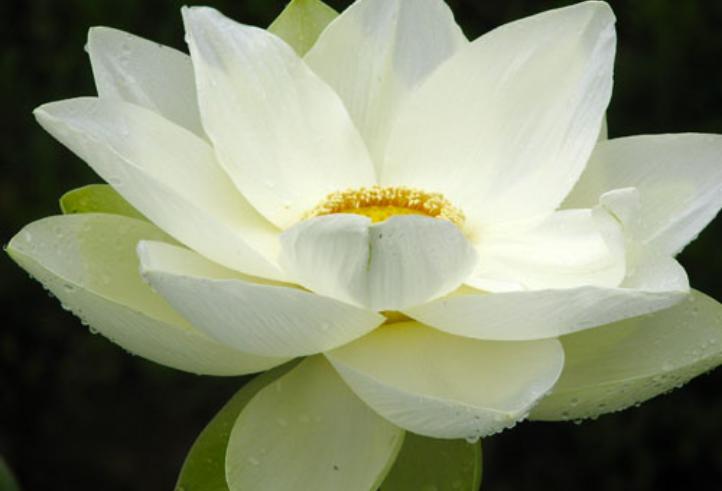 Meet a lotus expert
Lotus plants... Where they come from, how to grow them, the secret behind the longevity of their seeds, the superhydrophobicity of their leaves...
André Reynier, owner of the gardens, has been passionate about aquatic plants for a very long time. The lotus plant has no secrets from him! He will be able to answer all your questions on this famous flower.
Read more
Show less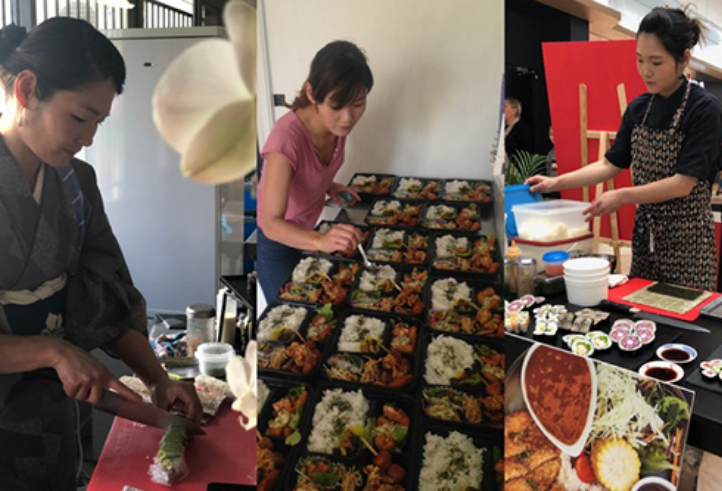 Lunch by Keikook
Sample the delicious flavours of Asian cuisine!
Keikook, Japanese caterer based in the town of Rabastens, provides homemade authentic dishes using fresh, local, seasonal produce for a high-quality dining experience.
To mark the occasion, Keikook will be preparing lotus in traditional Japanese dishes.
PLEASE NOTE: YOU WILL NEED TO BOOK YOUR LUNCH ON OUR WEBSITE. PLACES ARE LIMITED!
Read more
Show less
Billetterie
Pour effectuer la réservation de votre visite aux des Jardins des Martels Lors du Festival du Lotus.